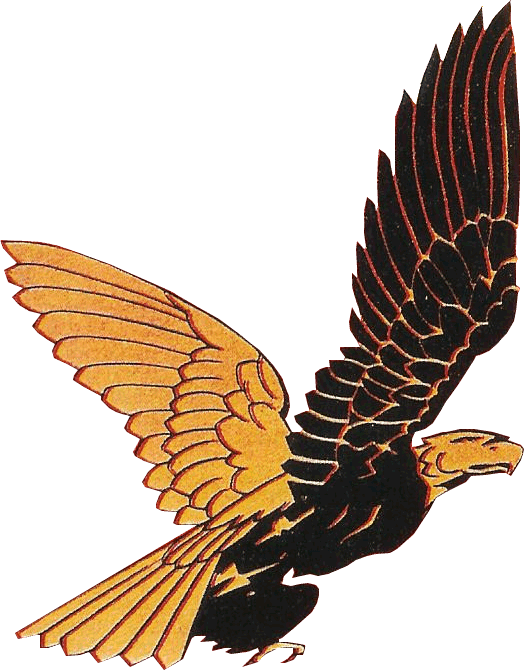 The Eagle Comic
The Official Home of
Dan Dare
The Eagle Comic

originally ran from 1950–1969 and was reprinted in 1982–1994.

Within days of being launched, the comic, which consisted of 20 pages, 8 of which were in full stunning colour, was selling nearly 1 million copies per week.

The original pioneering artwork by Frank Hampson was simply superb. Other artists such as Frank Bellamy, Harold Johns and Don Harley also created amazing visuals.

The original artwork was drawn in bright innovative colours and the printing process was totally new and unique. Eric Bemrose Engineers and Printers in Liverpool built a ten-bank rotary printing press which was built in twelve weeks.
" It took us three eight hour shifts, twenty four hours a day, seven days a week to produce a million copies a week with the help of

200 staff. "