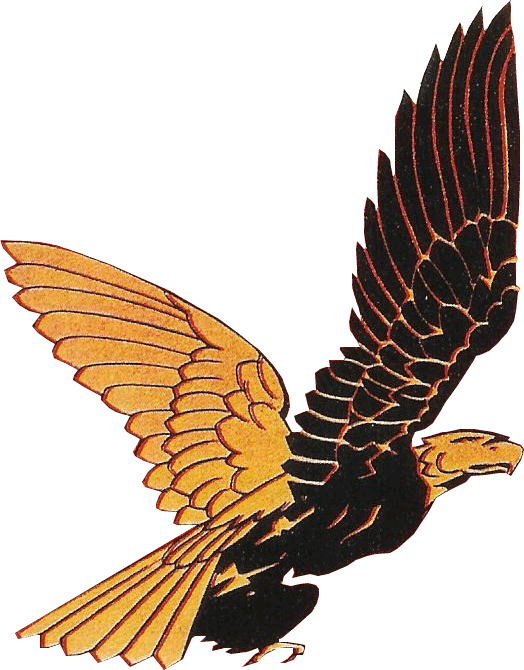 Latest News
Dan Dare News From Across The Galaxy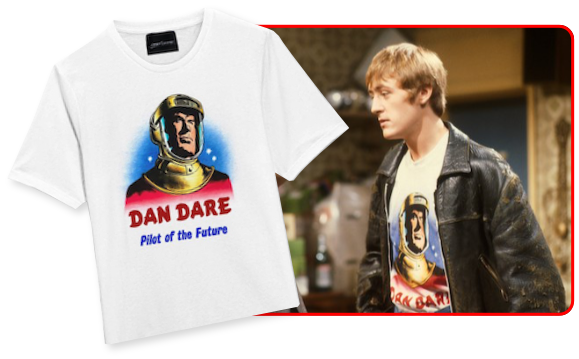 Dan Dare official double sided t-shirt as worn by
Rodney in Only Fools and Horses
You can now purchase your very own Dan Dare T-shirt as worn by Rodney in Only Fools and Horses. Get yours at the www.delboysonlineshop.com.
---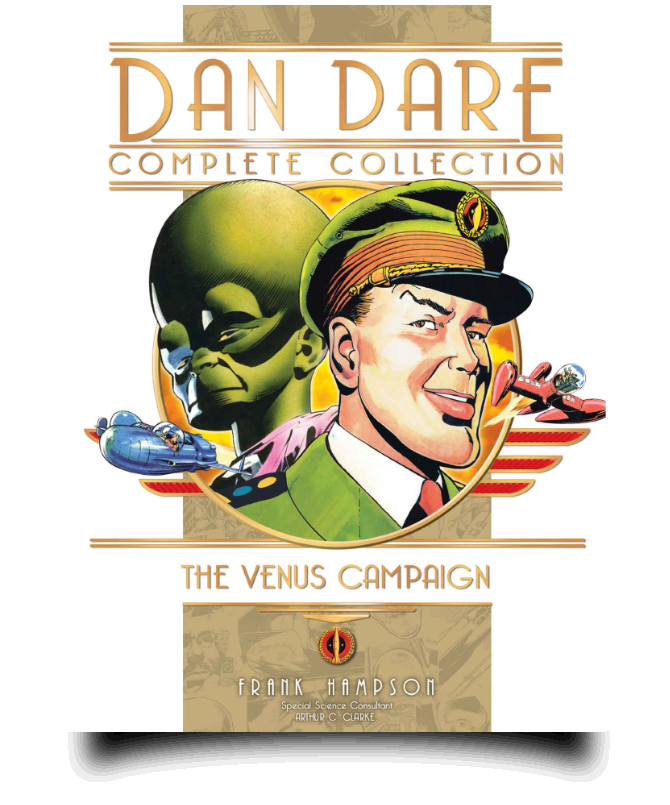 ---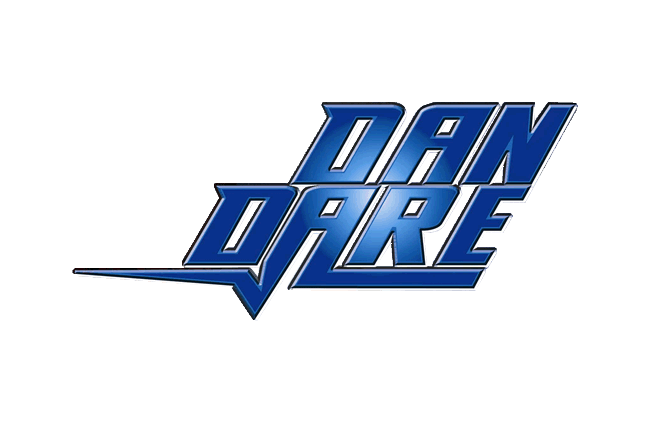 Dan Dare 1950's Radio Show Missing Episode is Uncovered
The Adventures of Dan Dare first aired on Radio Luxembourg between July 1951 and May 1956. The Radio Show was based on the first Dan Dare comic story from Eagle.
The series ran for five years and covered 764 episodes in total. The Adventures of Dan Dare was written by a team of writers, including script editor Geoffrey Webb and Edward J. Mason and was produced in London by John Glyn-Jones, recorded at Derek Faraday's Star Sound Recording Studios. It was produced on acetate discs and then on tape that were then sent to Radio Luxembourg to be broadcast.
The much loved Adventures of Dan Dare was broadcast five nights a week at 19:15 and was featured in the Eagle.
The Eagle Times reported that listening on a regular basis called for extreme dedication from Dan Dare's avid fans. Reception of the series was of was of very poor quality and sometimes particularly in the summer months the signal faded completely on medium wave. This didn't put off the millions of listeners, boys mainly aged between 8-14 years and adults who enjoyed their 15 minute Dan Dare fix! The series was a huge ratings success for Radio Luxembourg and is still a hot topic of conversation for Eagle and Dan Dare fans today.
Although still being searched for, only four episodes have be known to have survived into the current day. It is thought they were destroyed once the final episode of the series had finished.
This version has just been recovered and is extremely rare. Have a listen to the episode yourself at the following link...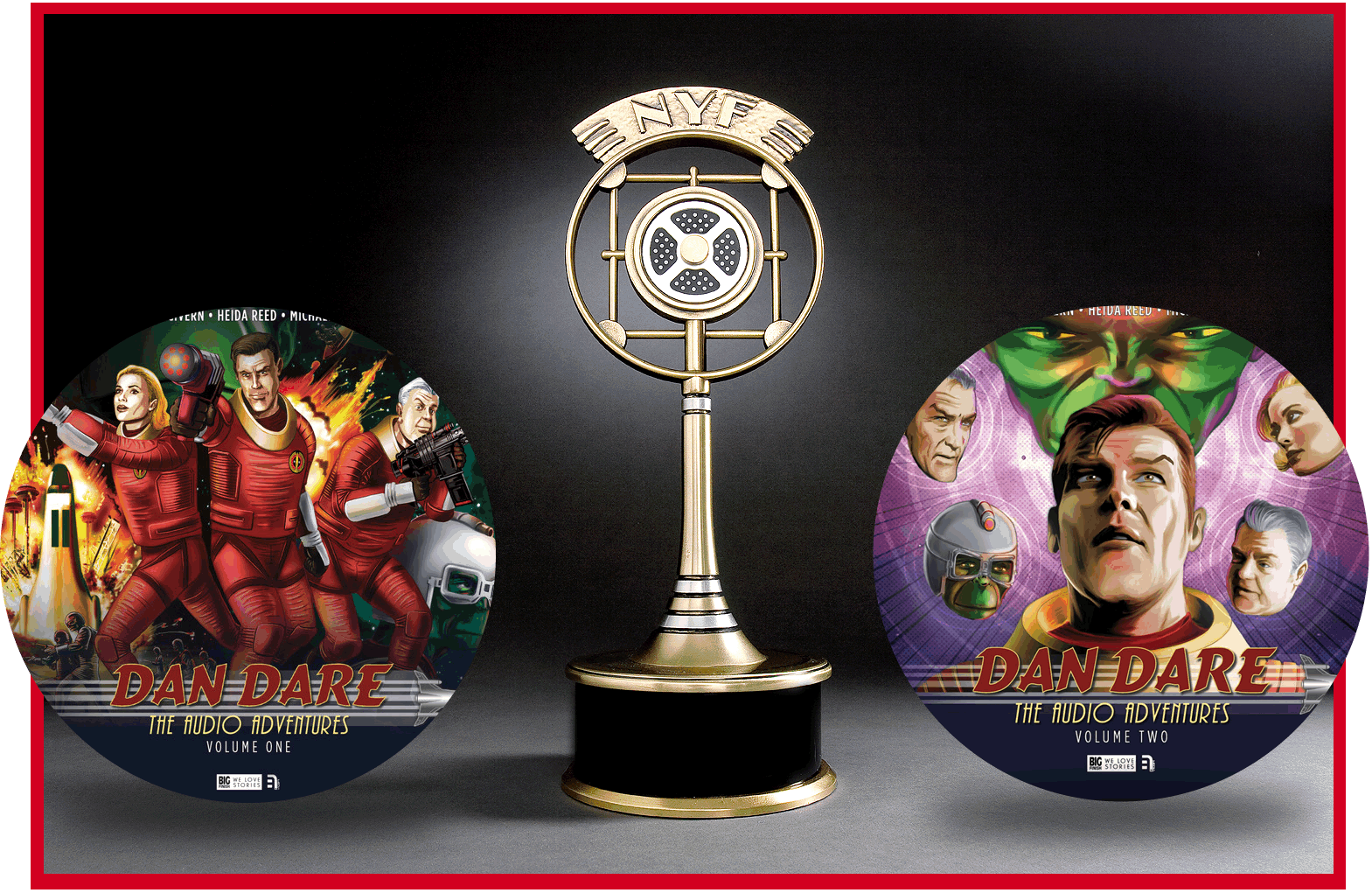 NYC Audio Awards
The Dan Dare Audio Adventures was nominated for the prestigious NYC Audio Awards – with 4 nominations including two ('Best Online Drama Program' and 'Best Director').
At the award ceremony in June 2017 Dan Dare won two awards with DAN DARE (Vol 1) winning Silver for 'Best Online Drama' and 'Best Director'. We are delighted for the cast and crew to be recognised with such a prestigious international award.
---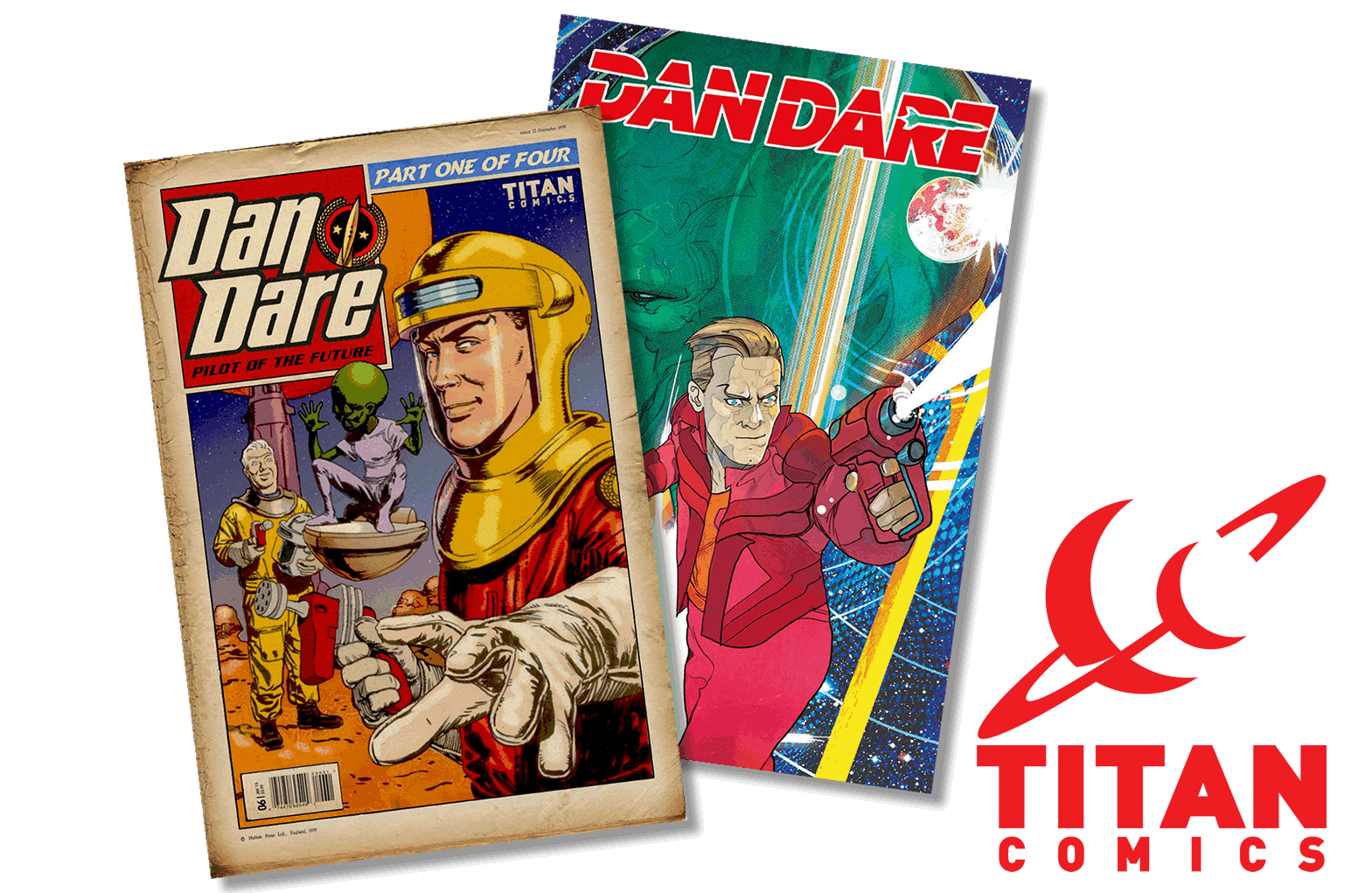 New Series of Dan Dare comics
New Series of Dan Dare comics written by Peter Milligan with outstanding art by Alberto Foche.
Here is Titans official description of the series...
" When an unknown alien vessel of biblical proportions arrives in the solar system and abnormalities a moon of Saturn in a show of strength, Dare finds himself thrust back into a new adventure that threatens not just Earth, but all life in the entire Universe! ".
---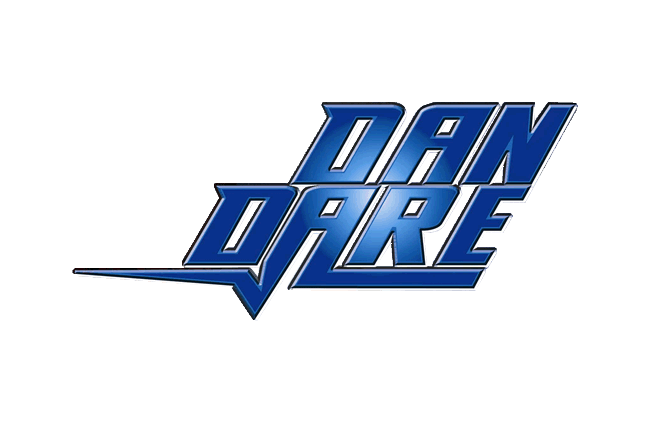 Dan Dare Wallpaper
Dan Dare has even reached the world of interior design at a new Eagle Pub in Shepherd Bush which has an Eagle comic theme featuring Dan Dare wallpaper!